Each video tells a story of a young person's experience with drugs or alcohol.
Learn about how they and people close to them have been affected. All young people are played by actors and all names have been changed to protect people's identities.
Becky is 15 years old and has a few too many drinks at a Christmas party. It seemed like a good idea at the time but was it really?
Josh is 16 years old and wants to be a professional basketball player. His friends are pressuring him to go out drinking instead. Find out how Josh deals with the peer pressure and what choice he makes.
Alana is 15 years old and decides to drink alcohol at a party. She thought she was having a good time but when videos of her dancing appear on Facebook things look very different. Find out what happens…
Follow Sophie on a night out where she decides to drink alcohol. What lies ahead for her?
Gillian is 18 years old and decides to celebrate the end of exams with a camping trip with her friends. She has a few drinks and decides to smoke cannabis. Things escalate from there…
Find out what happens to 17 year old Scott when he starts to smoke cannabis.
Films courtesy of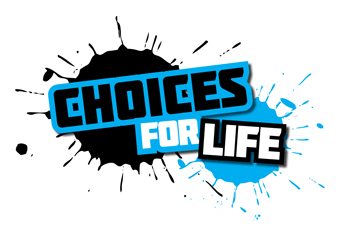 'Choices for Life' is an innovative, diversionary and educational initiative delivered Police Scotland, funded by Scottish Government and supported by Young Scot. The main objective is to raise awareness amongst young people aged 11-18 about the risks and dangers of substance use and misuse, including smoking, alcohol consumption and drugs.
The website acts as an information hub providing credible and realistic information and advice on drugs, alcohol and tobacco and some of the issues young people may face growing up in Scotland today. There is a mobile site too, allowing people to check in while on the go.
Teachers and Youth Workers are able to access resources to help them in educating young people about substance use and misuse.
Check out the Choices for Life website at www.choicesforlifeonline.org