My mum and dad divorced when I was 3. I went to live with my dad but he had alcohol problems which led to me not being looked after. He went to the pub and left me in the house alone. I had to look after myself and when he did come home he usually fell asleep drunk. My mum and other people, used to phone to speak to my dad. He was either in the pub or lying asleep drunk, so I would lie and say he was in the bath or just asleep, or had nipped to the shop.
I started drinking when I was 8. I was drinking the alcohol that was in the house and my dad was too drunk most of the time to notice it was missing. I soon started drinking every day and by the time I was 10 I was staying out late at night and hanging around with older people who encouraged me to drink. Sometimes I stayed out all night, on the streets or in random houses. Looking back I know I really put myself in danger, but I didn't think about that at the time. My dad was still drinking, and didn't seem to notice anything at all, even when I was out all night. I was so used to this I thought it was normal.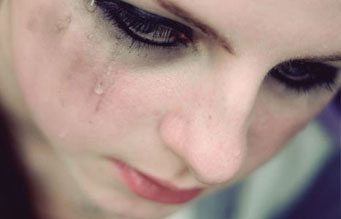 My dad remarried and his new wife had a son. I had to move out of my room and sleep on the sofa. One time I came home with a couple of my pals, drunk and my dad hit me. I didn't want to live with him anymore. Feeling hurt and angry I made my way to the social work office and asked for help. I didn't want to end up like my dad.
I moved in with my mum. She had remarried and I had a stepdad and two step-siblings. I had to share a room with my new siblings and things were really difficult because I had to try to get on with my new family. I found it difficult to relate to my step-dad – he ignored me, and seemed to pretend I wasn't there. My mum tried to lay down some boundaries, such as to be in at a certain time. I had to be in at 9pm, but my wee step-sister was allowed to stay out later. I thought this was really unfair.
I didn't feel settled here and I didn't feel like part of the family, so I stayed out all night, drinking, despite the rules my mum had put in place. My drinking got worse, feeling so unsettled made me drink even more. When I was with my pals, drinking, I was able to forget about my problems; I had a laugh. Eventually after lots of shouting and arguing I moved out. I stayed with other relatives and friends all over Dundee, but things always broke down after a few weeks. Nobody wanted me and eventually I had no-where to go.
During this time I was referred to an organisation in Dundee which helped people like me. There I met someone who changed my life. If it wasn't for the worker I was linked up with I would not be where I am today. She was always at the other end of the phone for me. She listened to me and never judged me for the things I had done. We developed a close bond and I felt like she knew me.
Three days before Christmas I was placed in foster care, outside Dundee. This was the best Christmas I had ever had. I got my first Christmas stocking! I was made to feel really welcome. My mum phoned and invited me to spend Christmas with her, but I said no. They hadn't wanted me 3 days before, and this really hurt me. I didn't want to forgive and forget.
Although my foster mum was nice she was really strict and old-fashioned. She expected me to sit up at the table for tea. I'd never done this before and found it really hard. She also expected me to come home at a certain time. When I went to school I made new friends. These new friends liked to drink and stay out at night, so I did the same. It was just a small village, so it wasn't like you could choose your friends. I argued a lot with my foster mum, so I went out with my friends and got drunk.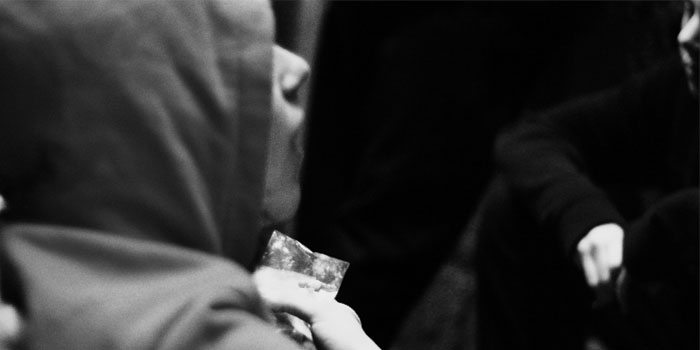 This made the arguing worse. My foster mum was worried and agitated when I stayed out, and this created a bad atmosphere in the house. When I was 16 the placement fell through and I was chucked into a hostel.
This was a whole new scene for me, as this was where drugs came into it. I mixed with people a lot older than me who were on drugs. I got a boyfriend; he used drugs. I moved from hostel to hostel, place to place, then ended up in a grotty B&B, where people injected heroin in front of me. This terrified me, I did not want to go down this road.
I phoned my worker and although it was a long drive, she came straight over and took me away. She bought me breakfast because I hadn't eaten in days, and she helped find me somewhere else to go.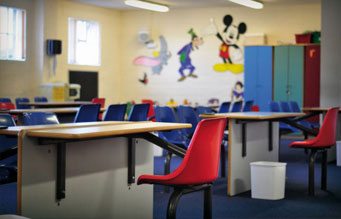 I started drinking Buckfast. One night I had far too much to drink and one boy said the wrong thing to me and I just lost it.
I spent a week in Cornton Vale women's prison because of this. Whilst I was inside, my mum, gran and brother came to visit me. It was very emotional and I realised that my family did care about me. I decided when I got out I was going to move back to Dundee and start a fresh.
I moved into a network flat in Dundee. There were rules and boundaries, but this time I was determined to stick to them. Eventually I got my own council tenancy. Being in Cornton Vale was a wake up call. Since coming out I have learned to use alcohol sensibly. It wasn't easy but with the help of my brilliant worker and my family I succeeded in turning my life around.